I am here to assist you in EMBODYING your inner knowing/intuition, your highest power and be fulfilled LIVING through your deepest purpose and mission in your life. 
Hi, I am Vanessa Uybarreta and I know you.
I know you are intensely focused on your own spiritual journey.
I know you have a mission and a purpose to fulfill in your life.
I know you are deeply intuitive, sensitive and want to help the world in some way. 
I know you are a light for those around you.
I  also truly know the struggles that come with being the unique spark that is you.
I know it can feel hard to BE in this world and to deal with your energetic relationship with others and humanity at times, to live from your innermost place regardless what the world tells you and to fully own your power to create your life in full alignment with YOU.
I get it all.
I provide Mentoring, Marconic Energy work,  Self Care/Yoga Sessions, Classes and Courses to assist you in embodying who you really are.

I help fiercely spiritual seekers, lightworkers, and empaths specifically with:
-Every aspect of being an Empath: clarity on your specific patterns, how to find freedom from the patterns that don't serve you, your life on your terms, spiritual hygiene.
-Honing and expanding on intuitive skills, trusting your alignment and your Higher Self.
-Self Care, spiritual hygiene, boundaries and your vibrational relationship with the world.  
-If you are a "healer" being a "healer" in your own empowered way.
-Discovering your deepest purpose and feeling fulfilled doing it.
-Creating the life you truly desire and fully owning who you are.
-Coming out of the Spiritual closet and being YOU in the world.
-Ascension through Marconics Energy.
Get the FREE stuff below to assist you on your journey…….
Vanessa is a gifted healer that I have had the honor of treating with now for 7 years! We met back in 2009, by chance through a trusted friend from PA school after I was injured from a motor vehicle accident in the midst of my studies.  I could not have gotten through my rigorous class schedule without her help treating me for chronic neck and back pain. During the course of our treatments, I began to truly learn about my body for the first time and understand the wondrous power of how my thoughts and emotions could manifest as physical pain…… Vanessa's energy is clean and pure and I am grateful to have her as guide and light to navigate life's peaks and valleys. I have learned so much from her throughout the years, but most importantly I learned that it is ok to feel!
Allison Shea
Vanessa has the ability to connect deeply with her patients on many levels.
Marisa Chadbourne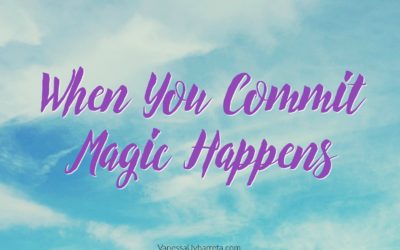 The 2 solid feet commitment is when the magic happens.  Two feet on the same boat, on the same shore, on the same ground is a full commitment to what you are doing and who you are. When one foot is on the dock and the other is on the boat, things are at a...