The Time Is Now. You Are Meant To Shine.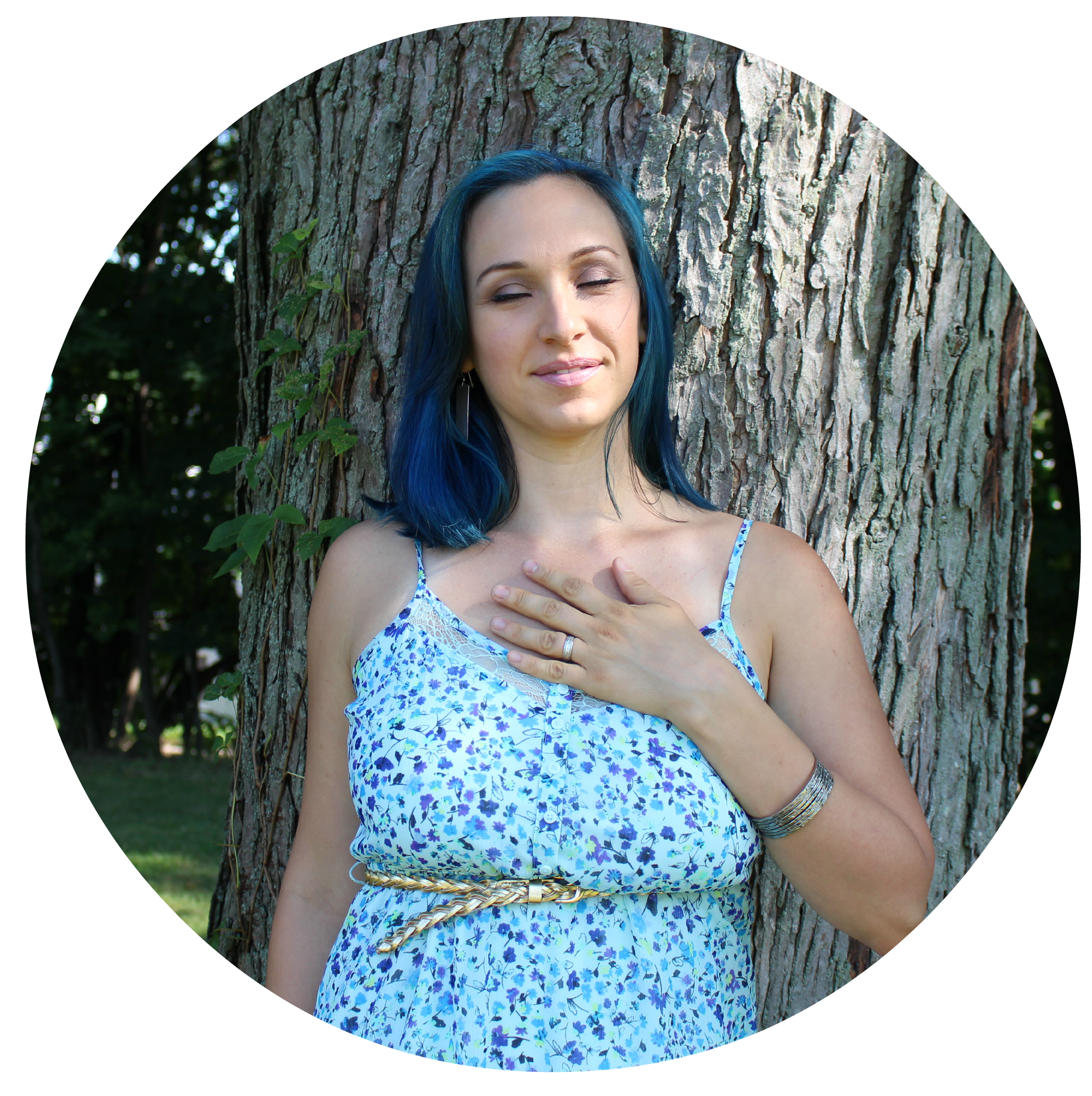 Sometimes we need to be deeply "seen" and understood for healing, and change to occur. That's where I come in.  My purpose is always to help you connect deeper with yourself and your own answers from your inner guidance. Let's get to the heart of it! Your challenges have an inner meaning and as you gain clarity with it, you can then choose how you want to feel, be, do and have on a moment to moment basis.
Intuitive sessions are right for you if:
-You desire clarity with a challenge in your life and want to get to the heart of the spiritual meaning so you can move forward.
-You are, at times, in energetic overwhelm from other people and your surroundings and/or you consider yourself a "sensitive" empath etc.
-You want help connecting to your intuition, your Higher Self, or Guides to make more informed decisions in your life and also develop the skill to intuitively read others.
-You want a deeper and more loving connection with yourself, your Higher Self and your Guides.
-You want support through your ascension process.
-You understand that there is the practical implementation of what you uncover during our session so that you can continue in the direction you are going in.
What I do is a combination of:
-Energy work (I connect deeply and treat your energy). I am the facilitator and have no agenda as to what is needed. It is all about my connection/centeredness with my higher self and guides and connecting with yours.
Some of the many things that can happen during our energy session is:
-Limitations/ past traumas come to the forefront to be cleared.
-Ascension Activations of your Chakras and your Body.
-Light Language Vibrations for healing and ascension/expansion.
-Opening up Your Crown for the higher light to come into your body and a deeper connection to mother earth.
-Communion with your Higher Self and Guides.
(As you can see, it can be quite a ride! When we connect deeply on this vibrational level, what is needed and meant to happen, will happen. I am an open presence and power. I have no agenda, and I am a facilitator for your process.  The main focus is your embodiment of your own empowerment and communion with your higher self so whatever is needed, will flow. It is an honor to work with you. )
-Intuitive Reading– straight up guidance and awareness from intuition.
–Mentoring/Coaching ( we have deep conversation and I am reading the energy/feelings/emotions connected to your words to help you find clarity and expand.
–Body awareness, Meditation and Breath-work Techniques and everything else I have in my pocket!
(-Marconic Energy Sessions are also available from a distance. The Marconic Session is done off the phone and then we schedule another time to connect after the session on the phone for 15-20 minutes or you can also schedule a full hour Intuitive Session on top of the Marconic session which is an amazing combo.   If you want to know more about it click here. )
I pull from my experience, education, and personal journey with yoga, meditation, Massage Therapy, Myofascial Release, energy work, law of attraction, spirituality, breath-work, movement and dance.  I am all about spiritual inspiration and practical application so you can have the insight and the easy tools to take with you. My approach is wholistic, knowing that as humans we are amazing body/mind/energy/emotions/consciousness as one!
$ 200.00- 1 Hour Inutitive Session Schedule an appointment below. Payment is required to schedule an appointment. Thank you!
"Vanessa is a gifted healer that I have had the honor of treating with now for 7 years! We met back in 2009, by chance through a trusted friend from PA school after I was injured from a motor vehicle accident in the midst of my studies.  I could not have gotten through my rigorous class schedule without her help treating me for chronic neck and back pain. During the course of our treatments, I began to truly learn about my body for the first time and understand the wondrous power of how my thoughts and emotions could manifest as physical pain. Throughout the years as our treatments and relationship evolved in a way that I knew we were destined to meet. Vanessa has held the space for me always through laughter and many tears along with the full gamut of emotions especially in the past few years during my healing crisis that I see now as a blessing. Her gentle approach to massage with MFR technique is very unique. Her intuition always guides her to what areas need healing. I am a very sensitive and empathic and always feel safe in her care.  She is generous with her time and a compassionate woman that I now consider a friend. Her professionalism combined with empathy while being able to hold space for me emotionally when needed is the perfect combination and makes Vanessa shine above most in her field. Life is a journey and we are all on this path together. Vanessa has now expanded upon her gift of intuition that she uses in treatment through bodywork and is now an exceptional spiritual guide.  We recently began clarity sessions combined with meditative grounding and distance healing. I have to say the results have been unbelievable! I know this is just the beginning of a long well-rounded career in this realm for Vanessa. She helps me work through many of my emotional and physical blocks just through our phone sessions. I always feel lighter and have a deeper understanding of my next step in my path afterward. Vanessa's energy is clean and pure and I am grateful to have her as guide and light to navigate life's peaks and valleys. I have learned so much from her throughout the years, but most importantly I learned that it is ok to feel! No matter what the emotion is or how "bad" I have labeled it, she taught me that once it is truly felt and processed that it can change. No feeling lasts forever. We are not one-dimensional objects! She has a very special way of bringing be back into my body and rooted back to the earth even on my most anxious days.  I always leave our sessions feeling safe, supported and home again in my body. I am so proud of her growth throughout the years and am blessed to have Vanessa be a part of my life!"
Allison Shea