A course on Personal Power, Boundaries, and Foundational Energy Techniques for the Lightworker, Empath and Spiritual seeker
You are a lightworker. You came here to Shine Your Light in the World. Your time is now…..
You want to live from your power, have clear boundaries that serve you well, and go forth and shine.
You want to feel fulfilled and joyful living through your clear purpose, make choices from your inner guidance, and influence those that are meant to be helped by you in an easy and uplifting way.  
At the heart of it, you want to be the master of your own human/divine experience, commander of your energy and enraptured by your own innate presence.   
Over many years of professional experience working with clients and teaching, along with my own inner journey, I understand you, I know you.
-You are a sensitive, empathic soul and are deeply affected by others, the world, and energy overall.
-You sometimes feel adrift at sea, borderline drowning in energetic/emotional overwhelm, and not always knowing how to swim your way back to your own center.
-You know you are different from many people around you and that has been, at times, a difficult truth to live with.
-You are a helper in your heart and soul, yet you sometimes struggle with taking care of yourself in a way that is supportive of who you are, and your energetic needs.
-You have boundaries, but you also have walls. Wall you erect from a place of pushing against unwanted energy and people so you don't feel invaded.  This method doesn't feel good, takes a lot of effort and isn't that effective.
-You desire to be a sovereign being, deeply understand why you are here and how to express yourself in the world in a way that is fulfilling and purposeful.
-Regardless of your lifestyle, profession, or where you live in the world, you are a deep thinker and feeler.
-At the heart of it, you are a unique and beautiful soul, and your presence as you are- is a gift in this world, and you are always evolving!
Yes, dear Lightworker, Empath, Spiritual Seeker….Hello friend, brother, sister, dear soul….I know you and you know me. We are here together. You are in the right place.
As a Lightworker and Empath myself I totally get you.
As a unique and sensitive soul in this world, you see what is happening to others and you feel like you want to help, change their circumstances and see others happy.   However, at times, you feel lost, desperate, and overwhelmed by it all.  How do you help? What do you do? How do you show up in a way that is helpful? How do you enjoy your life and help others?

You might be someone who many lean on for support and advice, like the typical empath type, or you might be the empath who has put up so many walls to avoid people wanting to "suck" your energy. Most of us are a combination of both.  
However, living in fight or flight mode, being energetically overwhelmed often and feeling boundaryless, is not a fun way to live. Hey, this isn't about perfection at all. Life is a full spectrum experience for sure, one where we are constantly learning, growing and shifting.  However, if you feel depleted, scattered, unclear in your lightworker direction, and energetically overwhelmed more often than not, life is a struggle, it kinda sucks, and it's unfulfilling.
I'm Vanessa and I help lightworkers own their light, be their light and live from their light. This isn't some fluffy sentiment. This is tangible, energetic, physical and spiritual alchemy. It is your sovereignty and your ownership of all that you are.  It is important and it is powerful.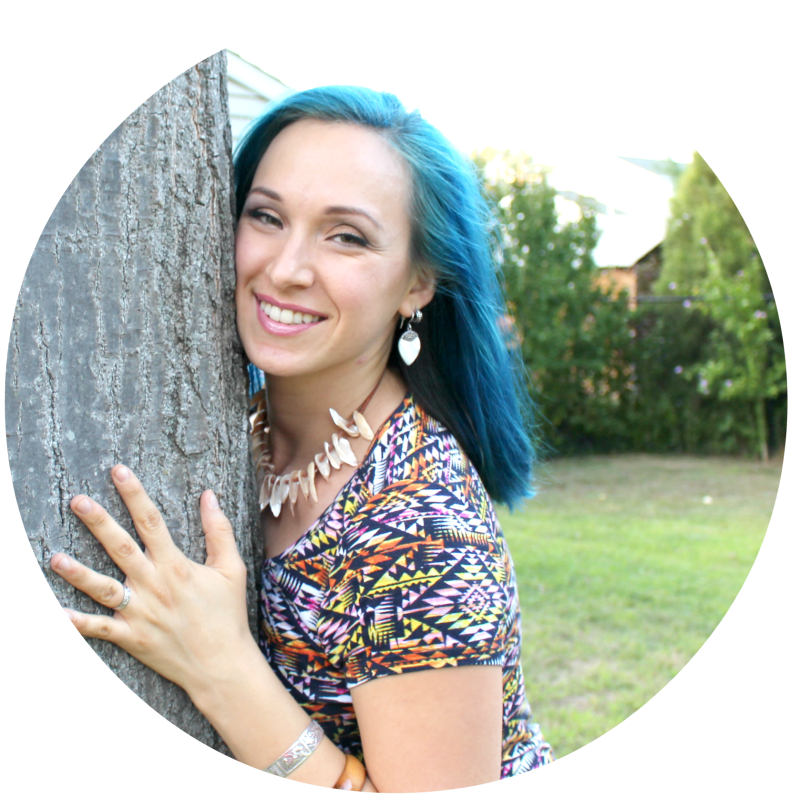 I know that you want to be an even brighter light in the world for others, but most importantly for yourself.
I know that you have feelings of guilt about really honoring your needs because in some way you think it will take away from the people in your life. Those that you help and those that you love.   
I know that you feel the immensity of the lightworker job in all its facets, but also feel alone and not sure who can completely relate to it.  
I know that you desire to stand in your power even more, but at times, feel like you are fighting a tidal wave of outside energy.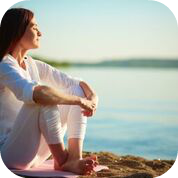 So what IS needed?

What is missing?
What we should have been taught from the beginning….foundational regular energetic practices, understandings about who we are and this earth experience and support from other lightworkers.
8 weeks together with other lightworkers, in a completely supportive space for all to dive deep, transform, and explore, discover, expand!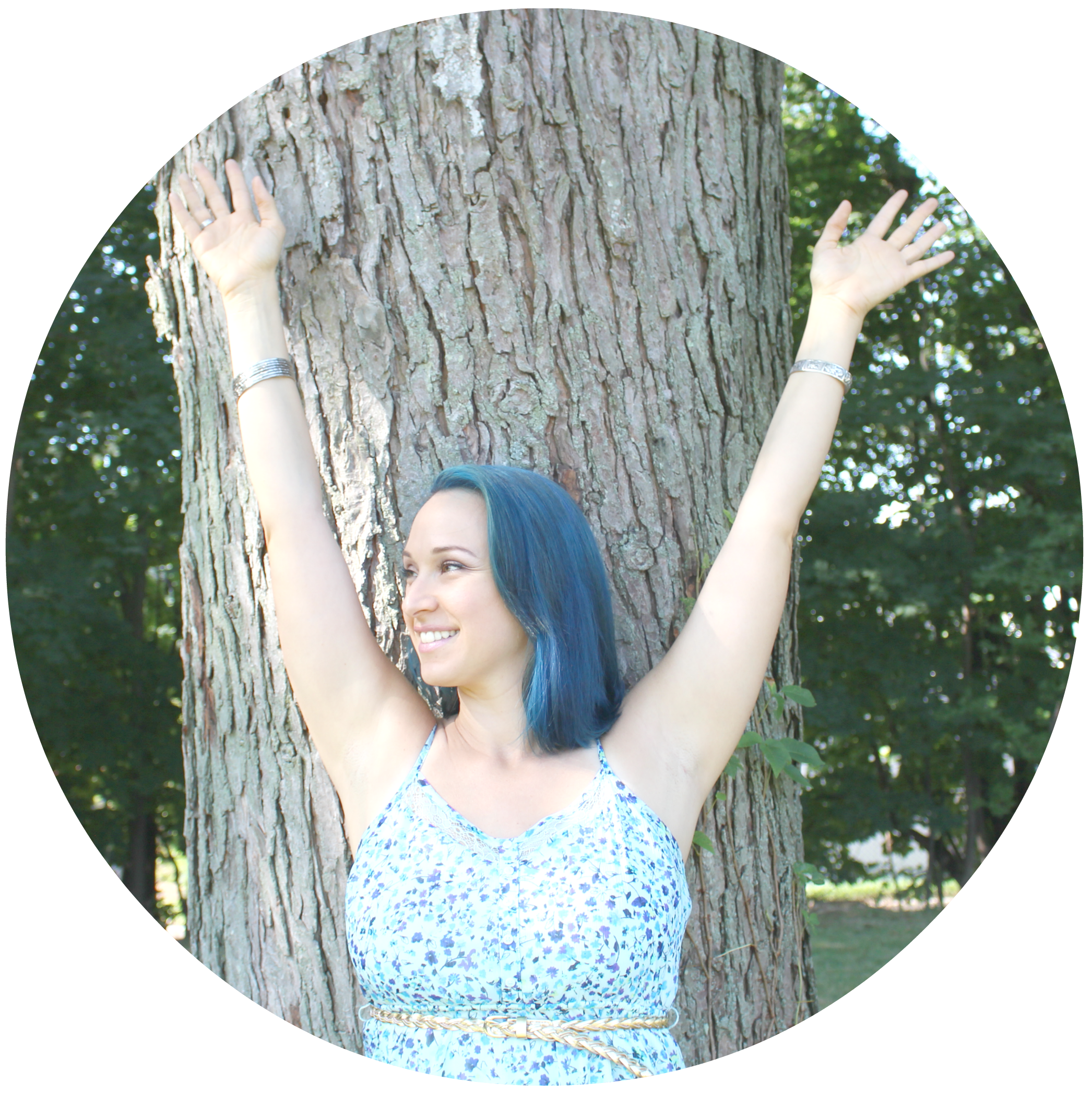 -YOU relishing in your own light and enjoying your life in the way you desire.
-YOU being the lighthouse for others, without sacrificing your own energy, self-care, and personal desires and experiences.
-YOU knowing what is happening to your energy in all situations, so you can decide what you need to do next to shift what is happening or recover.
-YOU living from your inner knowing for your choices.
-YOU showing up in your power, and having your boundaries naturally fall into place.
-YOU embracing and befriending who you are in all of your emotions and experiences in this human life.
The thing is, if you just wait for something to happen without being committed to yourself, your own light, your own transformation, and necessary self-care, things might just stay the same.
Vanessa has truly been a blessing in my life. Not only has she helped me regain physical strength, she has helped me develop and grow spiritually, beyond what I even knew was possible. She is a naturally gifted healer and teacher. Through her nurturing nature, Vanessa has helped me open up, gain confidence in myself, trust my intuition, and also tune into my physical body. 
She has worked with me on grounding techniques and how to truly connect to my inner self. This has helped me create a foundation to continue on my spiritual and healing path. Vanessa has become a dear friend and mentor. She shows me how to grow as a person by believing in me and also how to develope and trust in my own gifts and healing process. 
Working with Vanessa has truly been a transformative experience. She has taught me to be kind and gentle with myself. Also to not be ashamed of where I am in my life, but to embrace all of who I am and to trust in the process as I grow. I remember resisting in the beginning but through love and light Vanessa has always held space for me and has educated me on the importance of surrendering and trusting in myself, as well as the process of expanding as a spiritual being. I am blessed and extremely appreciative to have her gentle loving soul in my life. 
Jaclyn
I can help you. Introducing….

A course on Personal Power, Boundaries, and Foundational Energy Rituals for the Lightworker, who wants to own their light and be the sovereign being that they came here to be.  
In this live 8 week course, you will discover much about yourself as a lightworker and how to step into the power you desire to inhabit.
I will give you weekly energy awareness practices along with teachings to help you understand conceptually and feel with your awareness around your personal power and boundaries.
You will have the support of me and the collective group every step of the way.
Here's what's included in Lightworkers Who Shine: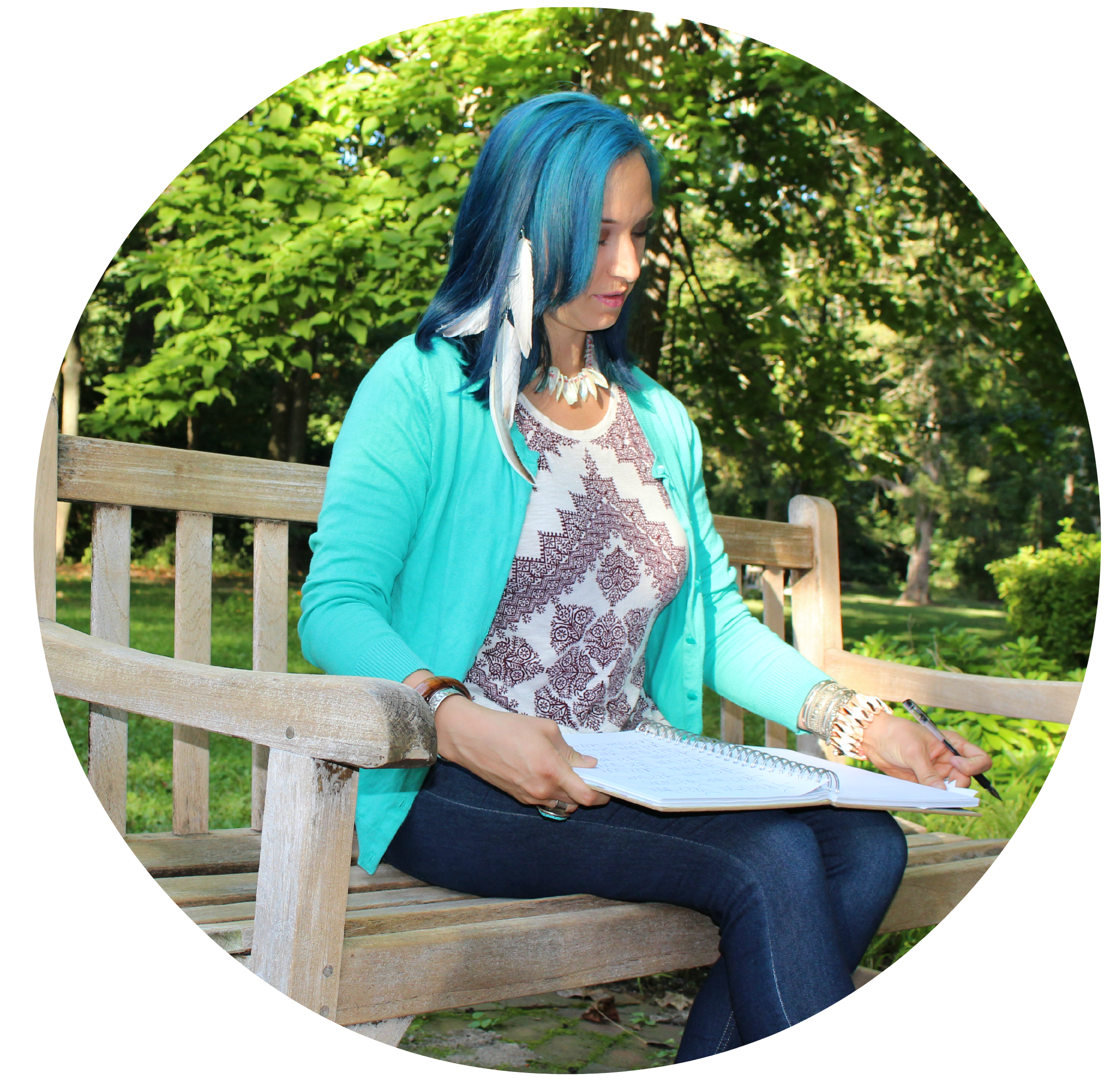 –Weekly Live Calls (and downloadable recordings to have forever.  If you can't make it live, not to worry at all, you will feel the energy and get as much benefit if you listen later).These calls will go deep like having a healing/energy/intuitive session with me. Mondays at 8 PM EST. Approximately 1-hour class plus 30 minutes for Q and A: 90 minutes total)
Each call will include:
         –Foundational Energy Awareness Techniques to help you in many areas of energy management. This will help you understand and transform around your personal power, clearing, empath patterns, grounding and more.  
          – Teachings that build on each other in a cohesive way.
          –Live Q and A where everyone benefits and learns as I work directly with those who have questions.
-Deep Diving Questions Worksheets: Simple concise worksheets based on the live calls with questions to let "marinate" inside yourself during the week between calls. These questions will help you to deeper access your highest knowing and your subconscious patterns for transformation.
-Private Facebook Group: Where we can all stay connected during the week.  You can share your experiences, and what you are uncovering about yourself.  So even if you are listening to the recording of our weekly calls, you can still ask your questions here! A few BONUS livestreams will happen in our group as well!
Week 1- Sovereignty, Personal Power, and Boundaries
Week 2-Emotions, Embrace Your Darkness to Embrace Your Light, Healing, Raising Your Vibration
Week 3: Empath Patterns, Protection/Intention, and Holding Space
Week 4: Externalizing Your Power and Energy Holes
Week 5: Congruency in Your Vibration, Your Words, and Your Outward Expression
Week 6: Self Care, Boundaries, Discernment for the Lightworker
Week 7: Going Within first, Higher Self, Intuition Communication/Communion
Week 8: Integration, Ascension +Your Lightworker Mission
Everything I teach about, I have experienced first hand.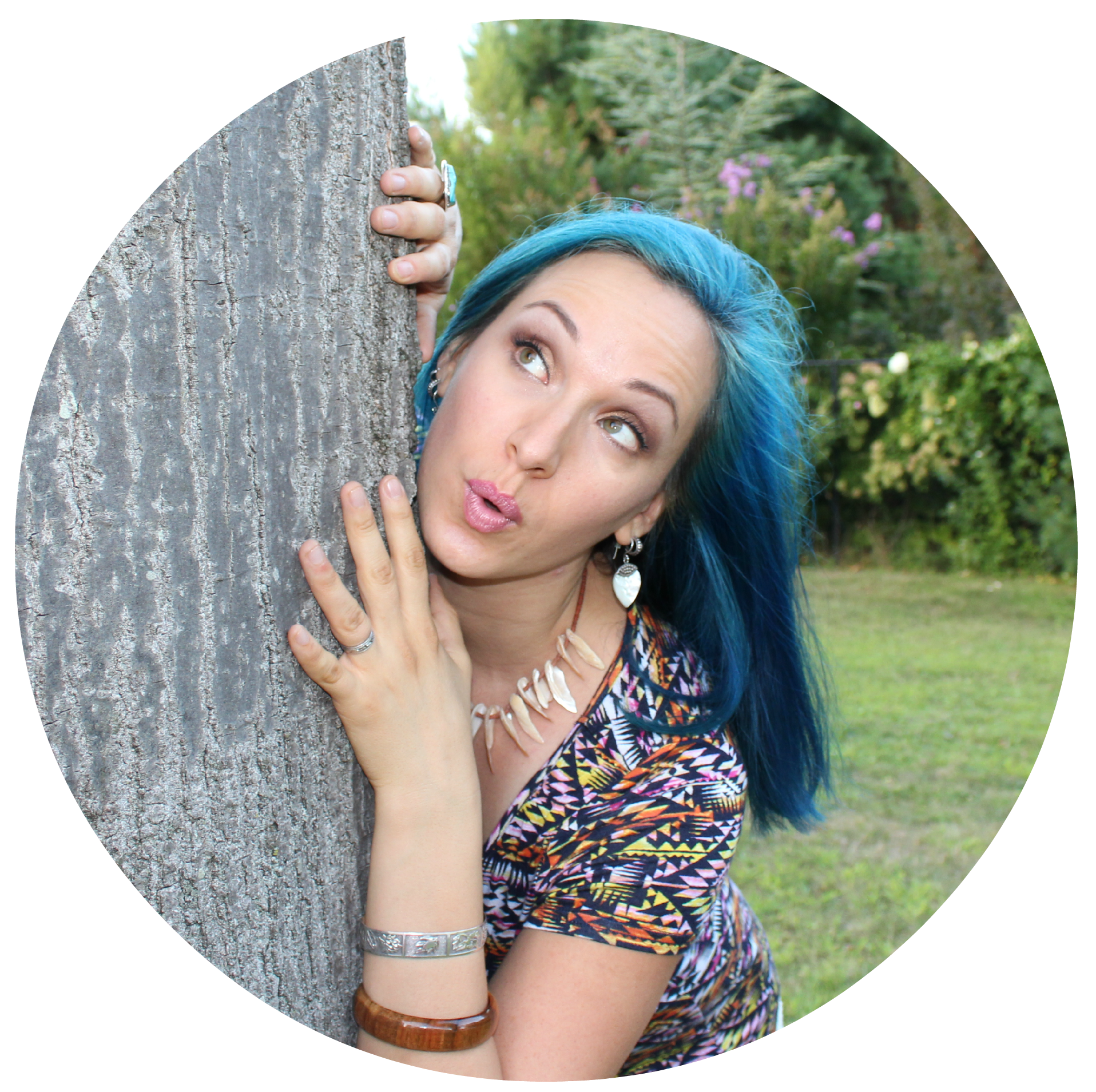 Over time, experience, burn out, and empathic overwhelm after overwhelm, I have found my way to a place where I honor my energetic, physical, emotional and spiritual needs more than anything. As a mama, a wife, and a "healer helper" type making my well being primary has been a powerful place to live from. It is by no means perfect, it is always evolving and expanding! Yet I know in the deepest place inside myself that tending to my own inner state is the most important thing I can do for myself, those in my life and the world.
Spirituality has been in my life since I was in the womb! From growing up with yoga and spiritual parents, to starting my "adult" spiritual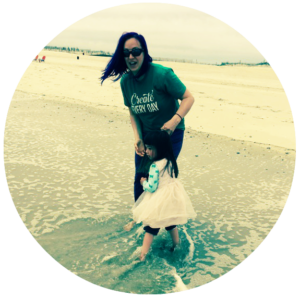 journey at 19 as a daily meditator and yoga and philosophy practitioner, to teaching yoga, to going to Massage Therapy College to discover more about the human body and energy, to diving into Myofascial Release, an amazing healing work, to finding Marconic energy, and all sorts of spiritual, inner work and knowledge in between…."this ain't my first rodeo."
I am both a "feeler" and "thinker". I feel deeply on an energetic, emotional and physical level and I am a philosopher.   I am always immensely interested in how we all experience our lives on a moment to moment basis.
Lightworkers are leaders, highly conscious souls that are here with a strong purpose. We all live this purpose out in our own unique ways, however, we are here to shine, anchor light, and be the lighthouse.
I believe that one person owning their light is infinitely more powerful than many many many who are not.
I believe that we can have it all. Yes, we can have it the way we want. We can be filled up from the inside out, feel good, help, serve, be the lighthouse and enjoy and relish in our life.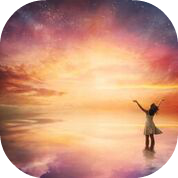 I specifically created "Lightworkers Who Shine", because I clearly got the message in 2016 that I was meant to help other lightworkers shine their light in the world. Since then my inner knowing has said: "Lead the Leaders." That is YOU!
I feel this information is needed for so many lightworkers, whether you have known you are a lightworker for a while, or you are new to the concept.
Lightworkers need this because so many are in some way or another, adrift at sea, instead of standing proudly as the lighthouse.  Human life is an intense experience. We need each other, we need understanding, and we need it now!
I am not here to just shove information at you during the 8 weeks. I am here to hold space for you, teach from my own inner knowing and give you the support to explore these understandings. I encourage you to run every concept and technique I teach through your own inner compass to see what resonates for you and in what way.
I am an intuitive, but I am not here to tell you how to live your life, or that you should do things a certain way. I am here to support you in your highest good, and your empowerment as we work together. I will lovingly nudge you into deeper places without forcing or having an agenda.
I do not subscribe to a list of things being "spiritual" and other things "not spiritual."  I am very much about compassion, acceptance, and that we all have our own inner guidance to lead us through.
Vanessa is a gifted healer that I have had the honor of treating with now for 7 years! We met back in 2009, by chance through a trusted friend from PA school after I was injured from a motor vehicle accident in the midst of my studies.  I could not have gotten through my rigorous class schedule without her help treating me for chronic neck and back pain. During the course of our treatments, I began to truly learn about my body for the first time and understand the wondrous power of how my thoughts and emotions could manifest as physical pain…… Vanessa's energy is clean and pure and I am grateful to have her as guide and light to navigate life's peaks and valleys. I have learned so much from her throughout the years, but most importantly I learned that it is ok to feel!
Allison Shea
I believe in you. My greatest desire is to see others standing in their power and radiating.  The more that stand,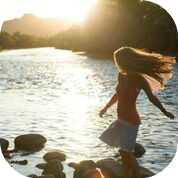 the more we collectively shift and expand. It excites me to think of it! Does it excite you? Does it invite your soul's desires to come to the surface even more?
There is so much richness when like minded beautiful souls come together. The energy will be intense, immense and whoa, something you wouldn't want to miss!
Being together in an environment that supports who you are at the deepest level, is what you will experience in Lightworkers Who Shine.
If you resonate with what I am saying, then I welcome you to join us!
A the end of the 8 weeks you will have a wealth of knowledge and awareness on all the topics covered.  
You just need to decide if this is for you and if you are dedicated to yourself.  Then all that is left is to just show up!
This is not about "working hard" to experience spiritual growth or pushing yourself to achieve something over 8 weeks. This is about you exploring, discovering and uncovering with me and other fellow lightworkers in a completely supportive environment where you can be yourself.  
I am excited to work with you if you are called to join in! It is going to be magical! But you need to sign up before doors close!
We will work well together if:
-You are committed to yourself and how you feel or are ready to be committed
-You understand that this course (or any course) isn't a magic pill. You understand that you must show up and go through the course to see results as well as stretch out of your comfort zone.
-You resonate with me, my message and what this course it all about!
-You aren't committed to yourself and aren't willing to stretch into new places
-You can't fathom taking time for yourself and your own well-being.
-You don't resonate with me and my work.