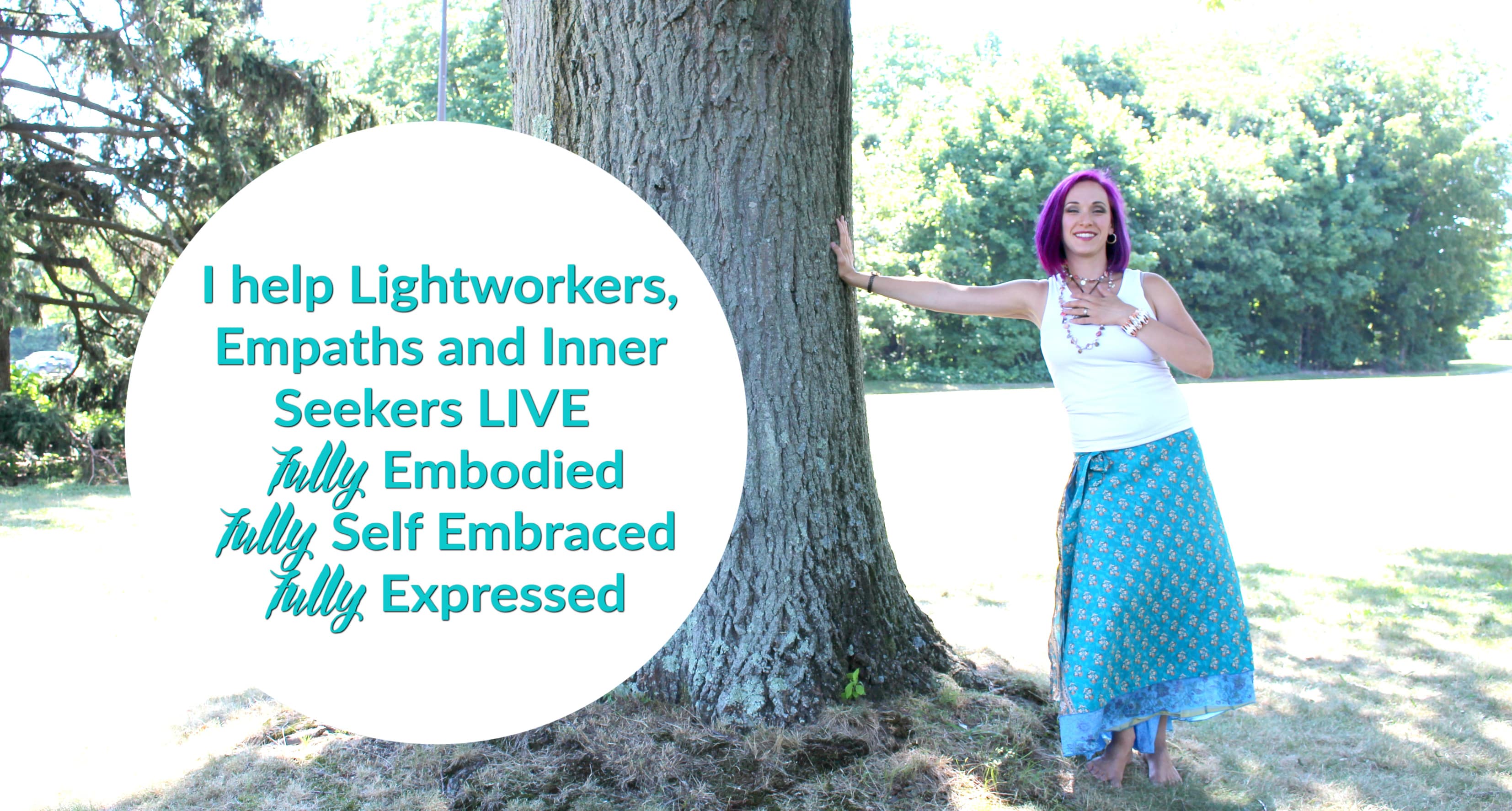 YOU empowered, embodied and fully expressed is not an outside version of you that you have to strive for. It is a FULL-ON embracing of ALL that you are.
As a Transformational Intuitive Mentor, Licensed Massage Therapist, Marconics Energy Practitioner, Spirituality, Movement and Meditation Teacher and Facilitator, my specialty is helping people really come INTO themselves which is the starting point for everything they want.  
Doing this EMBODIED work, I have found, is truly the gateway to so so much more. All the experiences you want to have in your life, the present moment beauty, the healing and transformation you want, and the self-love and self-mastery you hear about but might feel just out of reach, is all there when you learn to really COME IN.

Most people are not as embodied as they think they are and we certainly can get pulled out of ourselves by endless things, yet we can find out way back. That is the work I do with my clients.
Because when you are embodied you have access to:
Your intuition, your answers, your desires, your purpose, your healing and transformation,  your limitless power, and your joy.
It is really that magnificent!
I help the Lightworkers, Empaths and Inner Seekers of the world:
-Discover who they are on a deeper level, what their purpose is and be fulfilled living through that understanding.
-Heal from physical pain, trauma and release old karma that isn't serving.
-Become Empowered as an Empath in their energy and body.
-Hone their ability to listen to their inner guidance every moment of their lives and read other people intuitively.
-Embrace Self-care and spiritual hygiene which are foundational tools for life.
-Be fully expressed as who they are, embrace ALL that they are and share that with the world.
I would love to help you on your journey. Find out how you can work with me:
"Vanessa is a naturally gifted healer and teacher. Through her nurturing nature, Vanessa has helped me open up, gain confidence in myself, trust my intuition, and also tune into my physical body. 
Working with Vanessa has truly been a transformative experience. She has taught me to be kind and gentle with myself. Also to not be ashamed of where I am in my life, but to embrace all of who I am and to trust in the process as I grow. I remember resisting in the beginning but through love and light Vanessa has always held space for me and has educated me on the importance of surrendering and trusting in myself, as well as the process of expanding as a spiritual being. I am blessed and extremely appreciative to have her gentle loving soul in my life. "
Jaclyn
"Vanessa is a gifted healer that I have had the honor of treating with now for 9 years! We met back in 2009, by chance through a trusted friend from PA school after I was injured by a motor vehicle accident in the midst of my studies.  I could not have gotten through my rigorous class schedule without her help treating me for chronic neck and back pain.
During the course of our treatments, I began to truly learn about my body for the first time and understand the wondrous power of how my thoughts and emotions could manifest as physical pain. Throughout the years as our treatments and relationship evolved in a way that I knew we were destined to meet.
Vanessa has held the space for me always through laughter and many tears along with the full gamut of emotions especially in the past few years during my healing crisis that I see now as a blessing. Her gentle approach to massage with MFR technique is very unique. Her intuition always guides her to what areas need healing. I am a very sensitive and empathic and always feel safe in her care.
She is generous with her time and a compassionate woman that I now consider a friend. Her professionalism combined with empathy while being able to hold space for me emotionally when needed is the perfect combination and makes Vanessa shine above most in her field. Vanessa is n an exceptional spiritual guide.  We recently began transformational intuitive mentoring sessions combined with meditative grounding and distance healing.
I have to say the results have been unbelievable! She helps me work through many of my emotional and physical blocks just through our sessions. I always feel lighter and have a deeper understanding of my next step in my path afterward. Vanessa's energy is clean and pure and I am grateful to have her as guide and light to navigate life's peaks and valleys.
I have learned so much from her throughout the years, but most importantly I learned that it is ok to feel! No matter what the emotion is or how "bad" I have labeled it, she taught me that once it is truly felt and processed that it can change. No feeling lasts forever. We are not one-dimensional objects! She has a very special way of bringing me back into my body and rooted back to the earth even on my most anxious days.  I always leave our sessions feeling safe, supported and home again in my body. I am so proud of her growth throughout the years and am blessed to have Vanessa be a part of my life!"
Allison Shea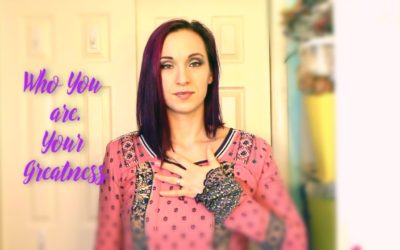 Your greatness is right there for you. I work with Lightworkers, Empaths and Spiritual Seekers who are ready to embrace their greatness, be powerfully aligned inside themselves and show up as the leader they came here to be. Enjoy like it? SHARE...