BODY LOVE BUNDLE
MYOFASCIAL RELEASE
SELF-TREATMENT PACKAGE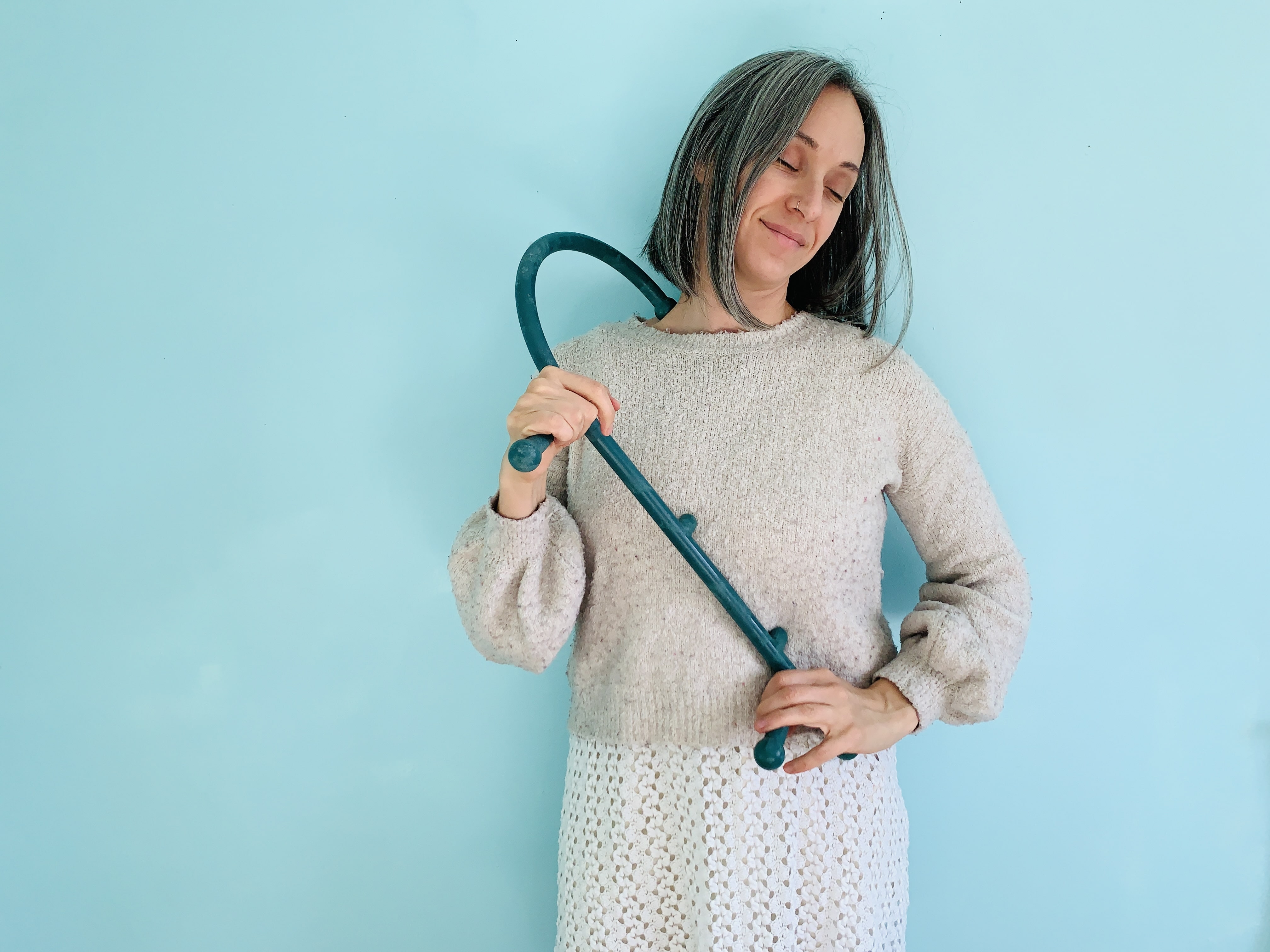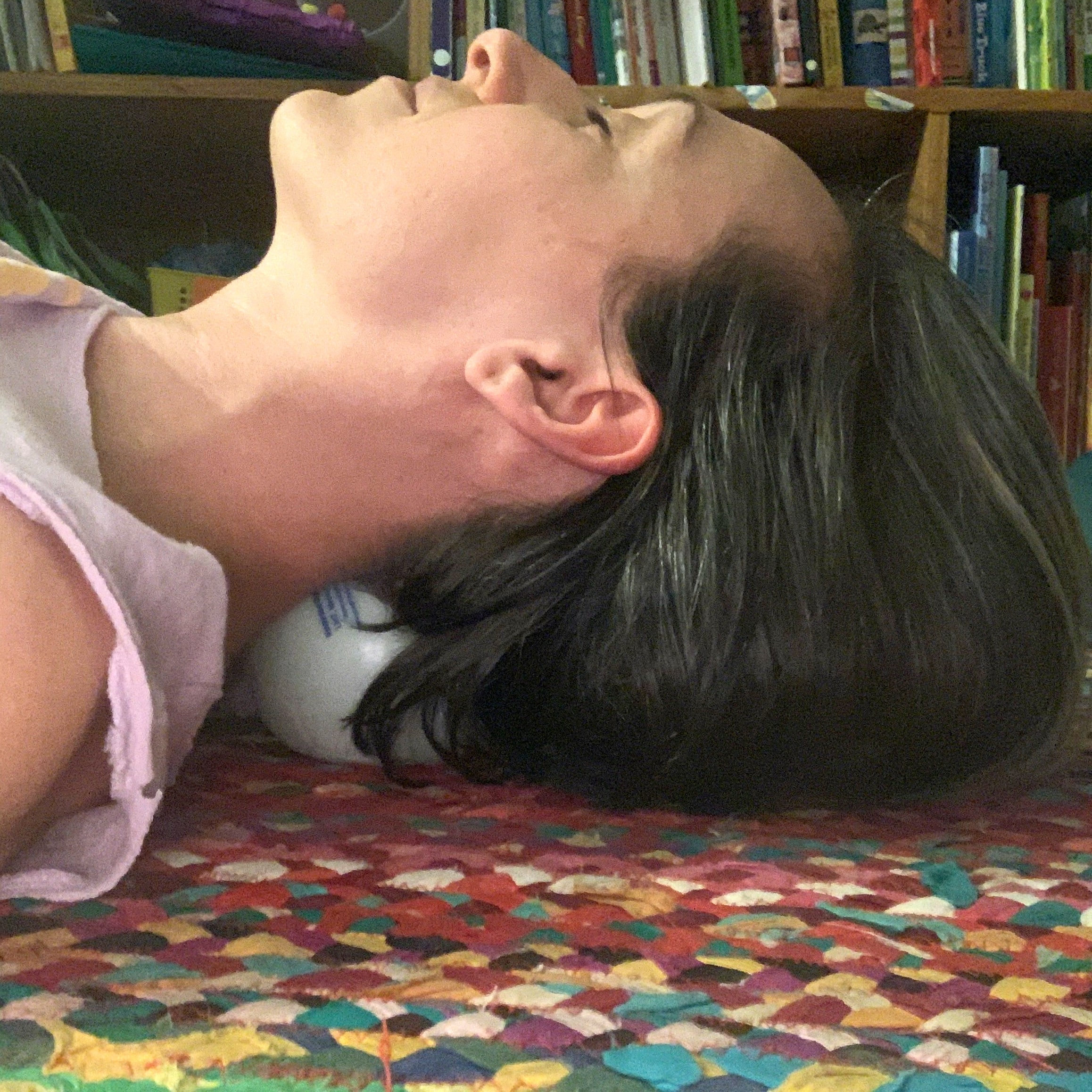 Myofascial Release self-treatment is a gift to yourself!
It is something that will serve you your entire life, help you treat your own pain, tightness and restrictions, help you become more body aware, be in deeper and more connected communication with your body on a moment to moment basis, release emotions as you release your body, and is a great way to nurture internal quiet from the body-focused meditative space you cultivate as you do it.
It is always surprising to the clients and students I have worked with over the years what they discover and feel as they use MFR therapy tools.
Even if you consider yourself very body-self-aware, there is always more to explore and more to uncover. As ever-expanding beings we continue to level up and deepen into newer places within, finding a new sense of self or a new version of self as we grow.
This continues to amaze me as I continue to grow and expand myself! Even just recently I thought I had body awareness down, then I deepened and expanded to a whole other level! 
We all need help from others at times through therapies and medical expertise, this does not replace that, but MFR self-treatment only supports and benefits what you are already doing in your life including your current exercise programs. It treats and prevents future injuries and is often a missing piece to a person's body self-care because it addresses your body differently than strengthening exercise, mobility training, dynamic stretching, and cardiovascular activities. 
MFR self-treatment has a few foundational principles, one being that you go with your body, and listen to what you are feeling. This practice alone, which will be discussed in class, allows you to have more confidence and communication with yourself and your body which spans outside of an MFR self-treatment session. 
Listening to your body gives you deeper confidence in your health and daily choices. It helps you to feel more grounded and centered within as you live your life as a human being.  
It doesn't matter if Myofascial Release is new to you, or not, if you have been a client of mine before or not, this BODY LOVE BUNDLE will benefit you and meet you where you are at! 
So if you are called to…
Go deeper within….
To discover more about your body and your feeling awareness…
To be more in tune with your body's sensations…
To have deeper listening and communication skills with your body, your intuitive higher guidance, and yourself….
To release tightness, pain, and tension…
To feel freer and grounded functioning in your everyday life…
Then the BODY LOVE BUNDLE is for you!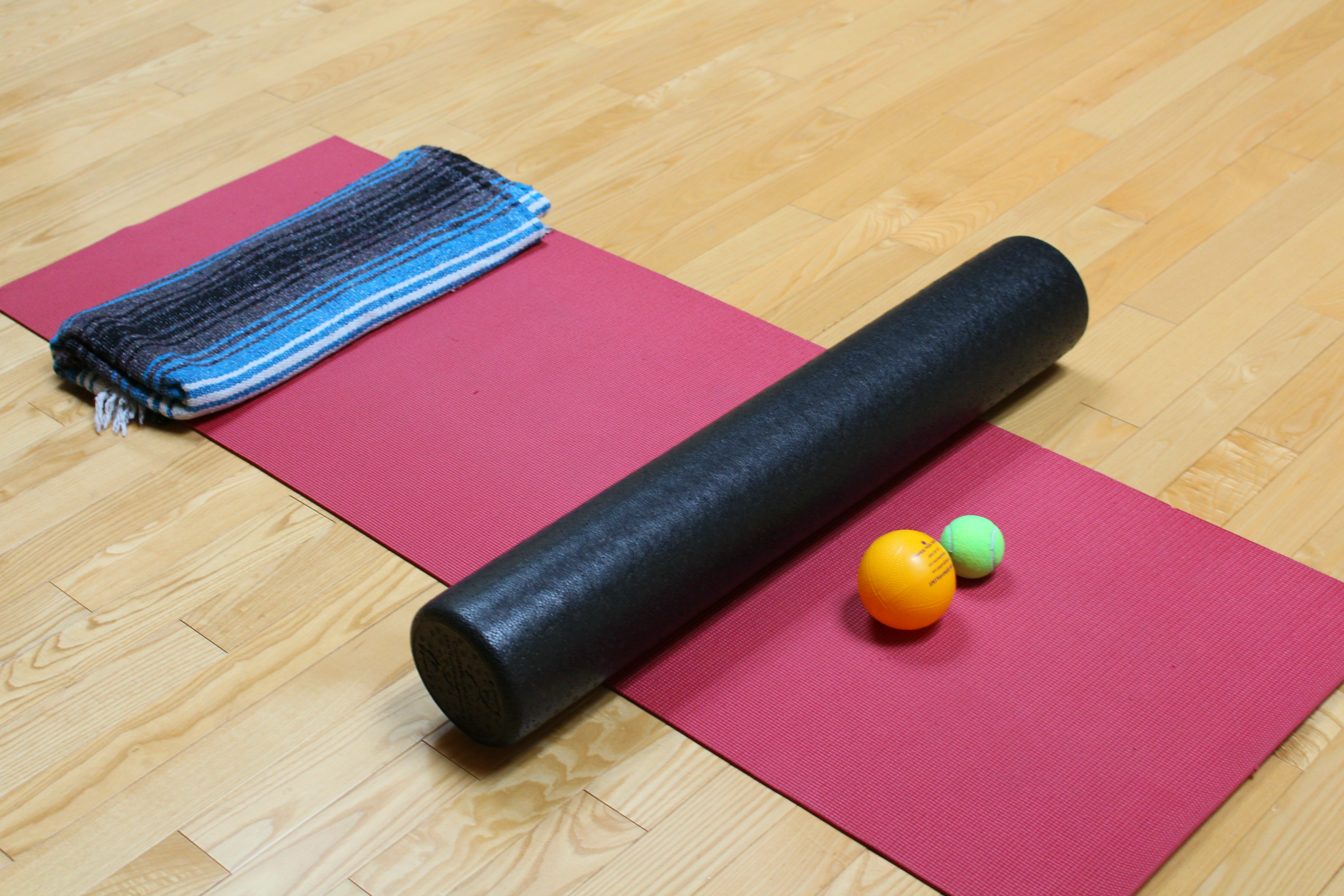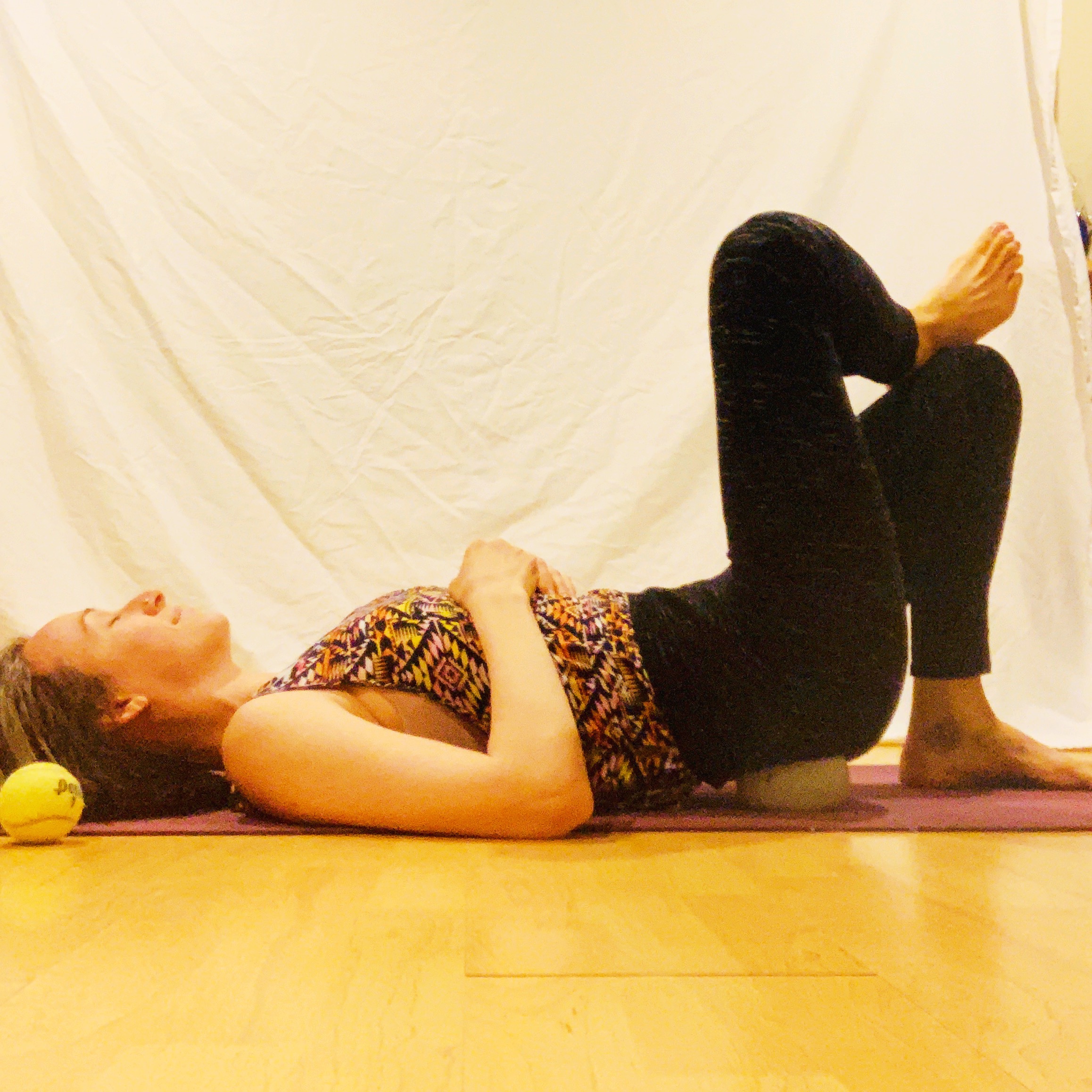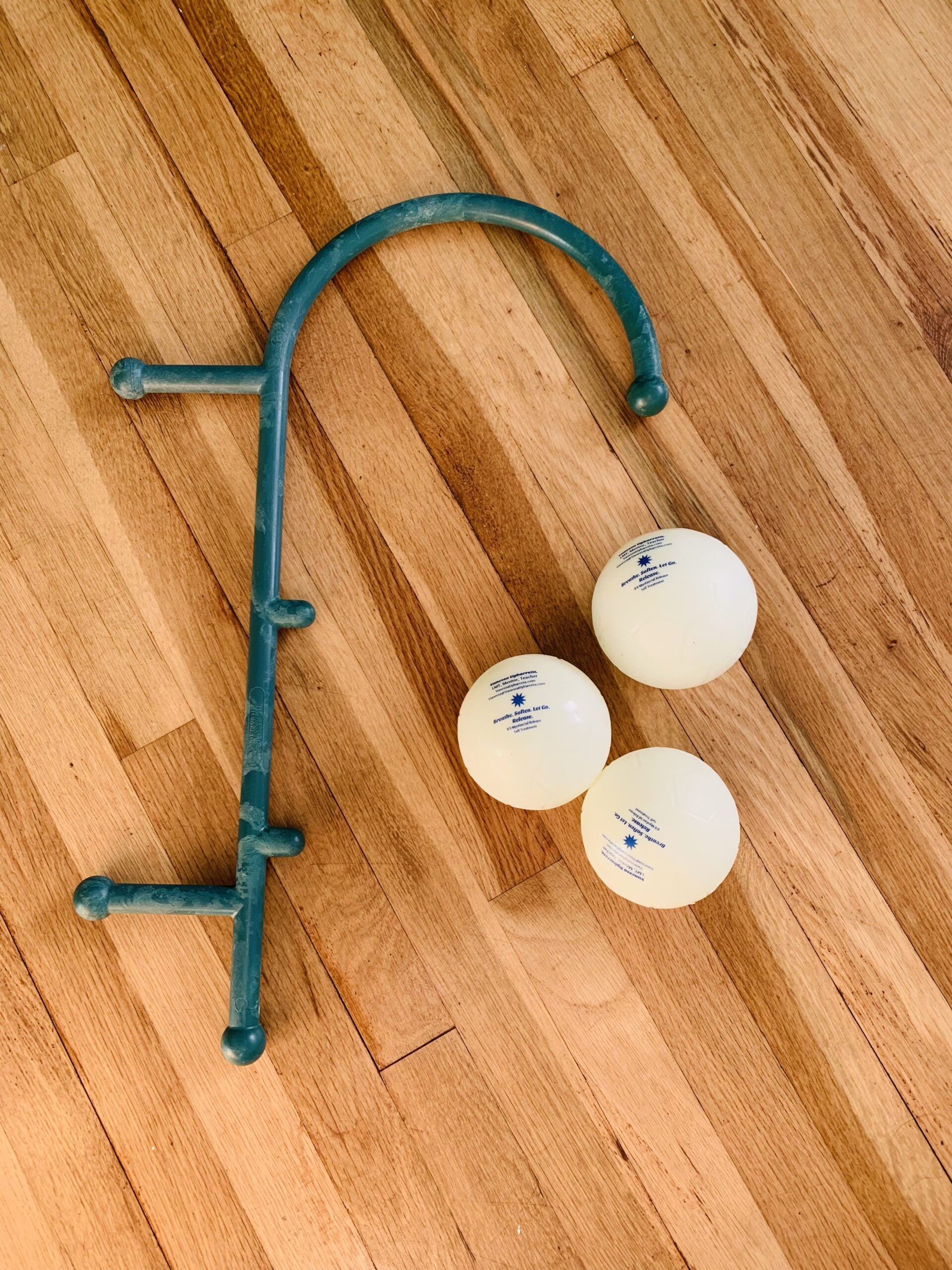 What's included: 
1 pre-recorded 1 hour, 50-minute MFR self-treatment class that you have unlimited access to, where I show you how to use all the tools above and you self-treat along with me! This will be a full class for you to enjoy your tools and experience myofascial releases in the moment with me as I walk you through it and give you tips, background about MFR, and multiple ways to adapt the tools to your body and your life. 
1-hour MFR Self-Treatment Coaching Session: Where we go over your specific body concerns with pain, injuries, tightness, and functionality along with your goals and desires for how you want to expand your embodied state of presence on an everyday basis. I will go over MFR self-treatment exercises specifically for you and help you incorporate them into your everyday life with ease and grace. We will tune in deeper to your body to assist in deeper releases and gain more confidence in your ability to release and treat what you desire. This session is done in person in Amityville, NY, or via Zoom. Both are equally powerful and helpful. 
1 Simple Instructional Packet
Tools: It will depend on which bundle you get below!
BODY LOVE
Bundle 1
1 pre-recorded 1 hour, 50-minute MFR self-treatment class 
1-hour MFR Self-Treatment Coaching Session
3 MFR treatment Balls
1 Theracane
1 Foam roller
1 Instructional Packet
$255
Pick up all tools in person, while supplies last! I have 3 of these bundles left!
BODY LOVE
Bundle 2
1 pre-recorded 1 hour, 50-minute MFR self-treatment class 
1-hour MFR Self-Treatment Coaching Session
3 MFR treatment Balls
1 Instructional Packet
$222
Pick up in person or I can ship the MFR balls to anywhere in the USA.
I will send you links to purchase the Foam Roller and the Theracane yourself. The price above does not include the price for the Theracane and Foam Roller. You must purchase them directly.
BODY LOVE
Bundle 3
1 pre-recorded 1 hour, 50-minute MFR self-treatment class 
1-hour MFR Self-Treatment Coaching Session
1 Instructional Packet
$200
IF you have the MFR balls already especially if you are a client, then this bundle is right for you! You MUST have the proper MFR balls. You can't use other balls that are harder. The MFR balls are 4-inch air-filled balls. So if you don't have them, then one of the other bundles is for you!
As a Licensed Massage Therapist specializing in John Barnes' Method of Myofascial Release for over 15 years, I am so grateful to have such an amazing tool that has assisted me and my clients and students.  It is truly an integral part of my everyday life and has been an asset to my spiritual and ascension journey as a physical creature on this planet. 
How to book and purchase or ask me questions:
Email me below. I will get back to you within a few hours so if you don't hear from me, I didn't get it! My email is Vanessa @ VanessaUybarreta.com. If you follow me on Instagram or FB you can also message me there!